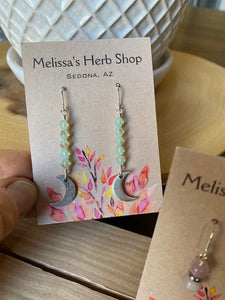 Moon & Crystal Beads
Elevate your style with the enchanting allure of our moon-shaped earrings. Crafted with precision and passion, these earrings capture the mystique of the moon in a stunning accessory.
The delicate crescent moon design, adorned with glistening details, brings a touch of celestial magic to your look.
Stainless steel ear wires. 1.5 inch long. Handmade in Sedona, AZ.